District Wide Broadcast Message
Announcements

Announcements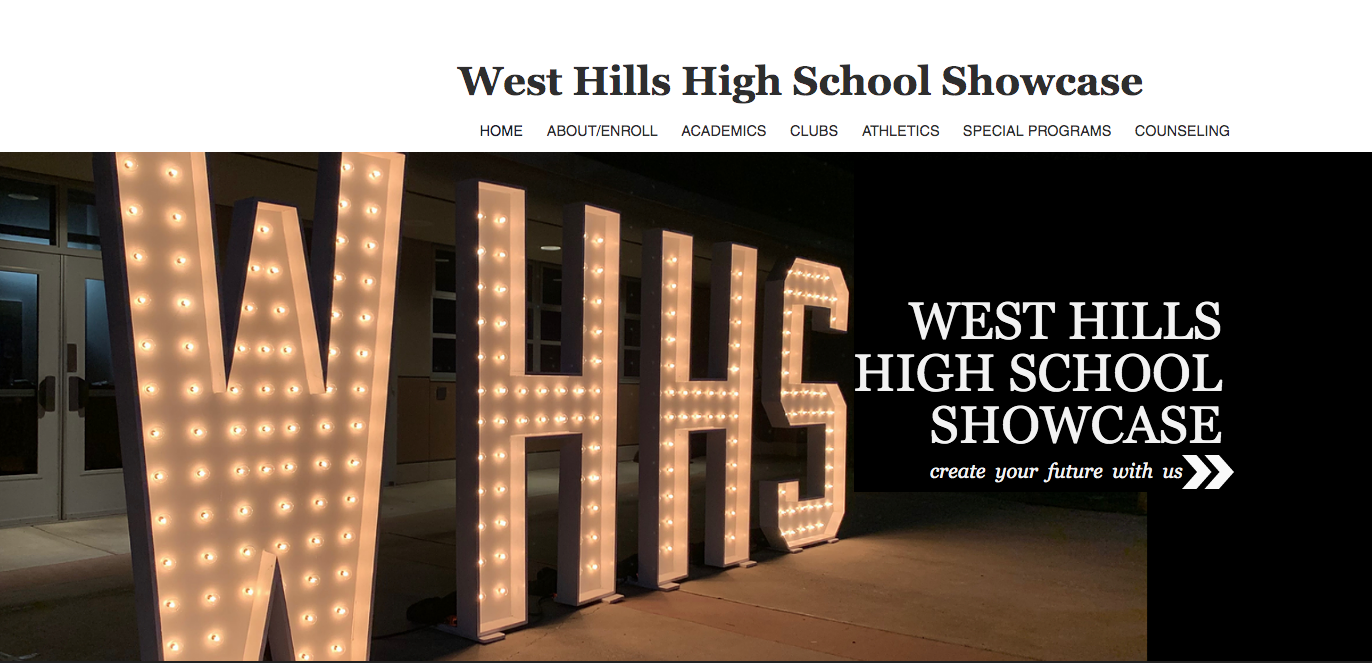 Visit our School Showcase website to lean about programs, departments, athletics, clubs and more!
Infinite Campus
Registration
COVID 19 INFO
VIRTUAL Back2School
Upcoming Events
Upcoming Events
College & Career
College Rep Visits - WHHS
Parent/Community Events
WHHS College Rep Visits
WHHS School/District Events
ASB Events
Holidays in United States
West Hills Performing Arts
Staff Calendar, West Hills High School
Home Campus Schedules
Home Campus Schedules
Home Campus Schedules
Home Campus Schedules
Quick Links

Quick Links
Important Student Registration Info:

'
* Our school food facilities offer products with peanuts, tree nuts, soy, milk, eggs and wheat. For our students with food allergies, we offer a variety of foods which are intended to be free of these ingredients. While we take steps to minimize the risk of cross contamination, we cannot guarantee that any of our products are safe to consumers with peanut, tree nut, soy, milk, egg or wheat allergies. Consumers with severe allergies should consume food items with caution.
Copyright © 2019 Grossmont Union High School District and its licensors. All rights reserved. Website Developed By CatapultCMS™ & EMS™. | Log In