District Wide Broadcast Message
Do you need a schedule change? Please use the Schedule Correction Request form in the "Students" tab above. Questions about Chromebooks make up days or in need of a repair? Click on the "Info" Tab and then click "Chromebook Info" for more information. Go Wolf Pack!
Registration
Our Administration Building offices have temporarily moved to the B Building (behind the main Admin building). Our hours are 7:00 AM to 3:30 PM, Monday through Friday (closed July 3).

For any of the following, please contact our main office at 619-956-0400

Transcripts

Work Permits (type "work permit" in upper right search box on this page for directions and forms; call office when ready to process. Do NOT email since staff is on summer break)

Verification of Attendance
CLICK HERE FOR THE
STEPS TO JOINING THE WOLF PACK

ENROLLMENT CHECKLIST

West Hills High School
Registration and School Choice Window opened: December 2, 2019
New & Returning Students

School Choice Open Enrollment is closed.
Infinite Campus Help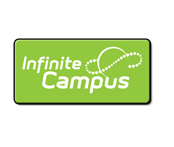 All students, parents, and guardians have access to the Grossmont Union High School District's student system, Infinite Campus. Infinite Campus allows users to view schedules, grades, attendance and unofficial transcripts.
Registration Help
Application Support Phone Hours 7:00am - 4:00pm
Online Registration tips:
Google Chrome is the preferred browser
Firefox will work
Do NOT use Internet Explorer
Online Registration (OLR) is a web form; it will time out. Do not leave unsaved sections for long periods of time.
Data field entry error messages (red thought bubbles) can be removed by clicking on them.
Processing of your student's Online Registration application can take between 3-5 business days. During High Volume Submissions (such as School Choice) the processing time may take up to 10 business days.
Upcoming Events
Upcoming Events
College & Career
College Rep Visits - WHHS
Parent/Community Events
WHHS College Rep Visits
WHHS School/District Events
ASB Events
Holidays in United States
West Hills Performing Arts
Staff Calendar, West Hills High School
Quick Links
Quick Links
Important Student Registration Info:
West Hills Graduation
West Hills Graduation

'
* Our school food facilities offer products with peanuts, tree nuts, soy, milk, eggs and wheat. For our students with food allergies, we offer a variety of foods which are intended to be free of these ingredients. While we take steps to minimize the risk of cross contamination, we cannot guarantee that any of our products are safe to consumers with peanut, tree nut, soy, milk, egg or wheat allergies. Consumers with severe allergies should consume food items with caution.
Copyright © 2019 Grossmont Union High School District and its licensors. All rights reserved. Website Developed By CatapultCMS™ & EMS™. | Log In